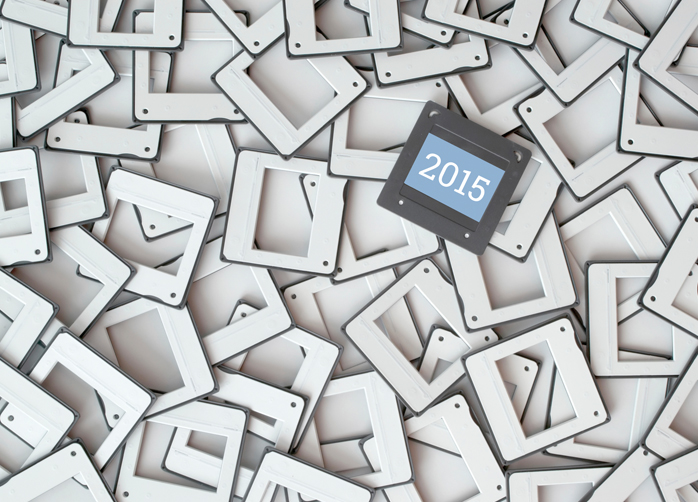 Whether you are about to enter the world of e-commerce for the first time with a brand-new website launch, or just fancy revamping your current online store to keep up-to-date with the most recent developments, we've compiled a top-3 list of trends to look out for in 2015.
Responsive layout
These days, if you don't have a responsive website layout, you could be losing out on business: Big Time…
With mobile website use expected to overtake the humble desktop/laptop form-factor for the first time in 2015, it is looking increasingly likely that this year will mark the end of many outdated websites around the world.
Responsive design differs from mobile website design, in that the same website is used on all platforms, instead of loading up multiple versions for different form-factors: The clever part is that responsive sites are coded and designed to adapt to the screen-size and aspect ratio that the site is being viewed on.  By implementing simple rules to set constraints, it becomes possible to hide or replace bandwidth-hungry or impractical elements on smaller displays, simplifying things down to make navigation easier and more fluid, whilst displaying more complex elements on larger displays.
A twitter feed on your homepage
These days, Google and the other big search engines now actively keep a look out for so-called 'social signals' from your website, along with updates to your content.  By ensuring that your website has a twitter feed embedded on its homepage, you'll be ticking both boxes – a great step towards improving your search engine rankings.
A constant stream of fresh content which shows that you are a site to be watched can only be a good thing for anyone who is doing business online – it is an indication to the search engines – and your customers – that you value the act of connecting with your followers.
Social networks like twitter are also great places to promote your newest products, features and services: A twitter feed which pulls through content like this will also serve as a news-board of sorts, which can be used as a promotional tool for visitors to your website.
All in all, homepage twitter feeds look set to be a hot, must-have feature for e-commerce website owners who are looking to attract more visitors, gain exposure and keep their customers up to date.
More control over typography
The web is constantly evolving, but 2015 is a year when you can expect to see e-commerce websites launching with ever more eye-catching displays of customised font combinations.  Gone are the days when designers were limited to a few 'web-safe' fonts (fonts which could be found to be installed on the majority of computers), thanks to the likes of online services such as Google Web Fonts.  Whilst this technology has been available for quite some time, it has been limited to a few early adopters, with many designers still choosing to play it safe and stick to the same old fonts.
Now that Web Fonts have become more widely accepted, expect designers to exhibit more creativity as they approach website layouts: Much like the world of print design, typography plays a big role in the visual makeup of the web, so with increased flexibility, expect to see bold new designs unlike anything you've witnessed online in the past.
You may also be interested in: