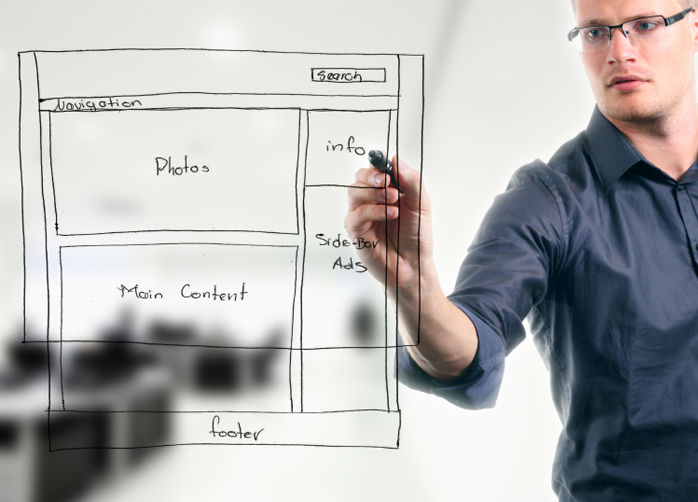 These days it is very easy to source a ready-made, off-the-shelf website template for (as many of their creators are proud to proclaim) 'The price of a cup of coffee'.
Thanks to the global community of developers who have built up vast libraries of plugins, themes and features for many of the most popular website platforms over the years, it has become a common practice for businesses to seek out the services of freelancers, or to dabble in a bit of coding themselves, in order to retro-fit templates to be a better fit for their business needs.
You might think that a cost-saving strategy like this sounds sensible: But whilst a template site will only set you back a handful of loose change to begin with, how much will it truly cost you, in terms of lost business?
Let's consider some reasons why templates are often bad for the health of your business online…
Your site will be just another droplet in a sea of templates
Templates, by their cheap and readily-available nature, are everywhere.  When you browse websites that sell these off-the-shelf solutions, you might notice that the more popular items have been purchased literally thousands of times.  In order for your brand to have any chance of beating the competition and proudly stand out from the crowd, it goes without saying that having the same website as thousands of other people is a very bad idea.
Yes, your content might allow you to shine, but how that content is presented – and how effectively your website has been built – is incredibly important: After all, who is going to bother to read what you have to say if they cannot find your site on the search engines, if they abandon your site due to poor usability, or if the site design is simply not engaging enough to make visitors stick around.
Templates can never match the quality of truly bespoke designs
With a template, your brand will be represented online by a product which probably cost less to make than your last hot meal: Does that really sound like something that you'd be happy to have represent your brand online?
Bespoke websites tend to cost a lot more than templates: But as the saying goes, you only get what you pay for.  The difference between buying a template and hiring a trusted web design firm is that you will have access to the company's expertise – and get the added security of having someone to come back to if you have any issues, upgrades or adjustments that you wish to discuss.
A cheap template might be filled with coding errors, bugs and a whole host of issues when you go through it with a fine-tooth comb: But can you really expect the person offering the template to entertain the prospect of providing support to you, when they've not even made enough off the sale of your website to buy a cinema ticket?
Often, it falls to the skills of freelancers or web design companies to pick up the pieces, sift through the code and apply fixes to less than perfect templates.  If you decide to go down this route, expect to have your funds sapped, your patience tested and to end up with a flawed end-product.
Building from scratch is the only way to ensure that your website is a perfect fit for your business
The whole process of picking a template and then customising it to conform to your requirements is all back-to-front.  It is far better to start with what matters most: Your goals.
By going through a full design and development process with a reputable digital agency, you'll be able to draw up clear specifications, identify and solve problems before they become issues, work out the best possible combination of elements for your needs and draw on the company's expertise to inform each decision as your site comes together.
The end product of a successful bespoke approach is superior in every way to an off-the-shelf solution that has been modified, since your goals are the springboard which propels your project from concept to working solution.
You may also be interested in: