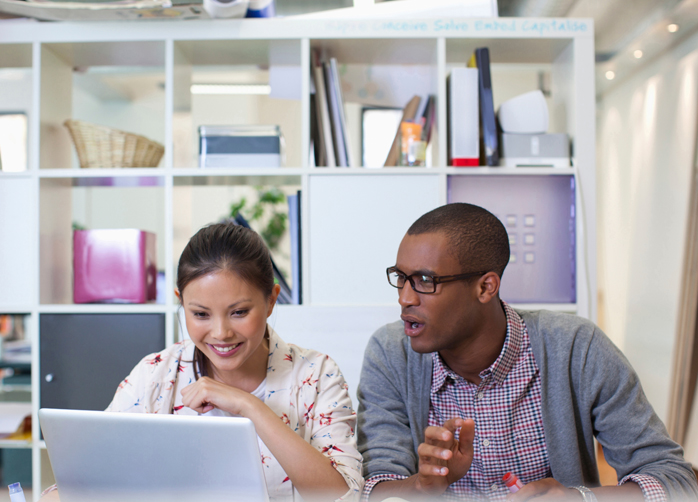 'These days, Social Media is a vital part of the online marketing landscape which should never be neglected'.  Yes, you've probably heard this rhetoric a thousand times before, but staying on top of your social media marketing campaign is often easier said than done when you have countless other marketing activities to take care of – not to mention the day-to-day running of your business.
Tip 1: Draw up a plan and keep to it
For Social Media Marketing to be successful, consistency is the key: You need to keep serving fresh, valued content to your existing audience on a regular basis, with no exceptions.  Over time, your enthusiasm – and patience – can start to dwindle – your mind will be drawn to other things: And before you know it, your social feeds will become abandoned ghost-towns as you forget to update them.  Before you let this happen, draw up a reasonable, realistic plan of action which details:
How often you'll post
Which social platforms will be used
How much time can be spent on each social post on a daily, weekly and monthly basis
Armed with your new plan, it becomes far easier to stay up-to-date with your social media streams and not lose sight of your goals.
Tip 2: Use a scheduler to avoid missing out  
Sometimes, knowing when to post can be just as important as knowing what to post: Today's analytical tools can reveal valuable insights which can help you to plan ahead for maximum impact, but sometimes these goals can slip – deadlines can be missed and opportunities squandered if you fail to get that next big post published in time.  Luckily, there are a number of scheduling tools out there which can seamlessly integrate into your workflow, meaning that content can be prepared in batches, planned in advance and set to publish at a predetermined time.
Tip 3: Pay attention to your analytics   
Sometimes it makes sense to experiment with a new approach so that you can reach a wider audience, or to boost interactions on social media: But you should never lose sight of your core audience.  Often, it becomes possible to find yourself in a bit of a pickle: Your loyal followers will come to expect content that is familiar and useful to them, but by failing to try new things, you'll limit your potential to reach a new audience.  There is no 'cure-all' approach to attracting new contacts without alienating your current audience, but it really pays to carefully monitor all of your analytics whenever you try something which is a little bit different from your normal approach.  By the same token, it is also important to stay fresh and avoid stagnating by mixing things up a little bit.  The secret to staying on top is to keep your eyes on the prize: In this case, it will mean monitoring your social media goals using in-depth analytics and to directly interact with your audience in order to find out what is working – and what needs to be scrapped.
You may also be interested in: