There's been a lot of talk recently about flat User Interface (UI) design versus skeuomorphism, as far as digital design goes: But what on earth does this actually mean?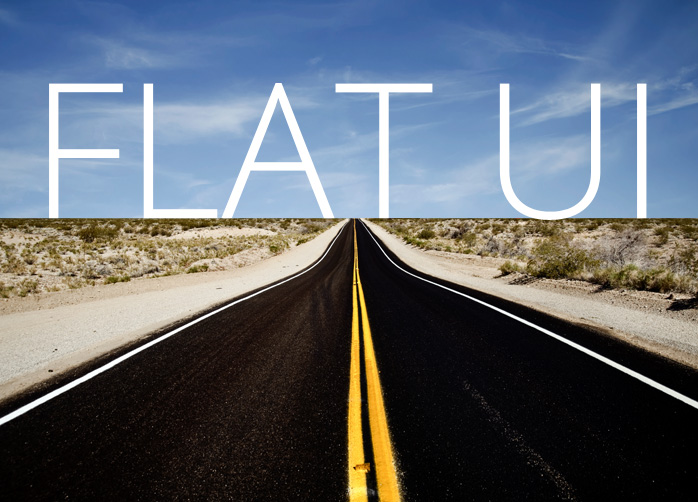 What is skeuomorphism?
Skeuomorphism refers to the practice of working certain non-functional design details into physical objects, or graphical user interface (GUI) elements which are often metaphorical and ornamental in nature.  Typically these elements will serve no actual purpose aside from helping to allude to the item's intended purpose: Examples of this approach could include:
A volume control slider which has been designed to resemble a hi-fi volume dial
A notepad application with an entry field designed to look like a piece of lined paper, with decorative elements being present, like virtual coffee-stains, paperclips, creases, etc.
A calculator program which mimics the LCD display and plastic buttons of a physical pocket calculator.
What is flat UI design?
Flat UI design is an approach which attempts to streamline, de-clutter and otherwise excise all elements from a design which are excessively decorative.  Instead of using complicated textures, gradients and 3D effects, proponents of this minimalist philosophy favour flat blocks of clearly defined colours, simple shapes and clean, crisp typography.
What are the advantages of a flat approach?
In this world of tablets, smartphones, phablets, smartwatches, smart TVs and more traditional web-enabled devices, like desktop and laptop personal computers, a responsive approach needs to be taken to UI design – and especially in the case of website UI design:
A flat approach has the advantage of making graphical elements easier to identify and use across a range of device form factors.
Flat design helps web designers to limit the amount of graphics which need to load with each page refresh – in many cases, code can be used in place of image files: This, in turn, makes flat designs better suited for adapting and rearranging to fit differing screen sizes, resolutions and proportions and helps to reduce loading times.
Flat design can help to make content the key focus of a layout, by stripping down needless decoration and distracting graphics.
Is Skeuomorphism dead?
All of the key players (Microsoft, Apple and Google) have made clear steps towards eliminating skeuomorphism in their operating system UIs: (Just compare earlier editions of their software to the most recent versions) – And the web has followed suit, with countless big brands and small start-ups alike adjusting their websites and branding to fit in line with a more sleek, refined and minimalistic flat approach.  This is sure to shape the way that websites look – and function – going forward: But as trends change and technology moves on, we may one day see a resurgence towards skeuomorphism in some shape or form: The only thing that's certain is that UI design is changing – and this time, functionality is taking precedence over form: In the eyes of many designers, that can only be a good thing.
You may also be interested in: