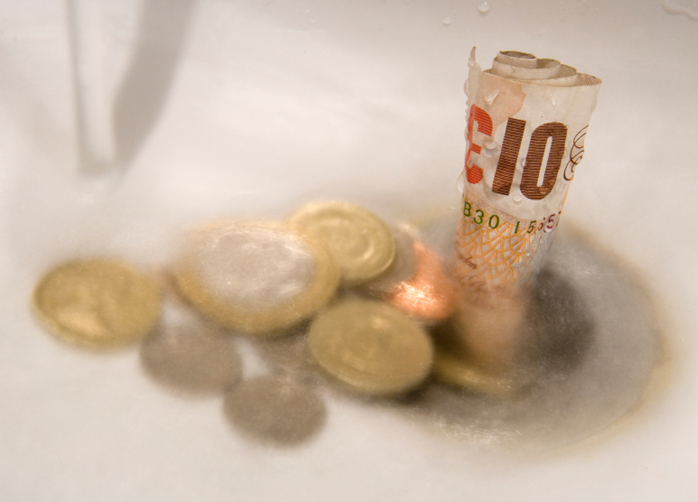 All businesses, from fresh-faced start-ups to seasoned veterans of the digital marketplace have at least one thing in common when it comes to internet marketing: A finite budget…
Even the largest, most well-established firms can quickly lose ground to the new kids on the block if they don't make smart decisions on how their online marketing budgets are being used.
Are you squandering money on ineffective campaigns?
Nobody who runs a business wants to throw their money down the drain: But did you know that, all across the world, millions of organisations somehow manage to do this every day? Sounds crazy, but there are swarms of executives out there who think nothing of plumbing large chunks of their online marketing resources into campaigns which fail to bring anything their way except additional costs: We are, of course, talking about the world of 'Pay Per-Click' (PPC) advertising.
Anyone selling PPC campaigns will be quick to tell you how your brand can be featured prominently in the search engine result pages without any hard work involved: Just pay up and watch your traffic increase within a short space of time – sounds ideal, right?
Wrong.  Whilst PPC campaigns can be a quick way to get your brand featured at the top of the search engine results for some choice key-phrases, they are often little more than a 'quick-fix' which can briefly spark interest and rejuvenate lagging interest in a brand – then just as quickly fizzle out once your budget dries up.
What's the big problem with PPC? Well – the clue lies hidden within the name: You'll pay: With…every…click, including:
Useless clicks from people who were interested in your advert – but not your website.
Accidental clicks which give you a small increase in traffic, but do nothing for your conversion rate.
Clicks from your competitors: Whilst countermeasures are put in place to prevent abuse, it is still possible for unscrupulous rivals to rub their hands in glee at the opportunity to cost you money with one little click of their mouse.
Do you even notice adverts anymore?
In today's world of smart devices and always-on-connections, it can be hard to get through a day without being bombarded by countless adverts at every waking moment. In response, a growing number of human beings have evolved an effective defence mechanism: 'ad blindness';
Put simply, ad-blindness is like a natural filter which gets applied whenever an individual decides to go about performing an online task which requires a large percentage of their attention; For example, if someone wishes to do a Google search, a whole array of ads will greet them on the first results page: In an individual who has evolved the Ad-Blindness skill, the ads won't even register in their mind – they'll simply bypass these 'results' in order to get to the real meat of what they were looking for in the first place: Namely the highest ranking organically-generated results.
Don't get us wrong – PPC can – and does work
If you have a large enough budget, PPC can be an incredibly useful tool to supplement an ongoing organically-focussed Search Engine Optimisation (SEO) campaign, particularly if you have an Ecommerce store and wish to promote specific products, for example, during a sale, or to highlight a new line which has just become available: It just isn't a viable long-term solution on its own for most organisations.
It's time to go organic
Organically-produced search engine results are good for the online health and growth of your business: Put simply, these are results which are naturally achieved by maintaining an online presence which is relevant to the needs of your target market.
Over the years, an increasingly tech-savvy global population of net-users has learnt to trust organic results, since these can only be earned through continuous hard work, dedication and by staying ahead of the curve as far as the search engine algorithms are concerned.
In other words, great organic search results are like gold-dust.
Be sociable
The world of SEO is constantly evolving: Today's advanced search engine algorithms now factor in social engagement as a factor when determining rankings.  Fail to engage with your audience over Facebook, Twitter, Pinterest, etc. and you'll risk losing ground to any of your competitors who have been clever enough to harness this technology.
If you don't have the time to maintain an active presence for your brand across the various social networks, it is important to reserve a good portion of your monthly online marketing budget to pay for an ongoing Social Media Marketing (SMM) campaign.
Be smart with your spending
SEO, SMM and PPC are three strategies which can be used individually, or in combination, based upon the needs of your business.
The only way to make sure that you are getting the best possible return on your investment is to regularly assess your online marketing campaign and make adjustments accordingly.  This will only be possible if you are not tied into restrictive contracts with your marketing agency and have access to accurate analytical tools which will allow you to make informed decisions.
You may also be interested in: