A good social media strategy can be a valuable asset to your business. A strong social media presence is a must for any business that wants to be able to engage its clients and develop a meaningful relationship with them. It isn't enough to just set up a page and hope people "like" it. You need to create a space where people want to interact with your brand over social media. This will motivate them to try out your products or services better than anything else. Follow these steps and you will be able to develop an effective social media marketing strategy for your business.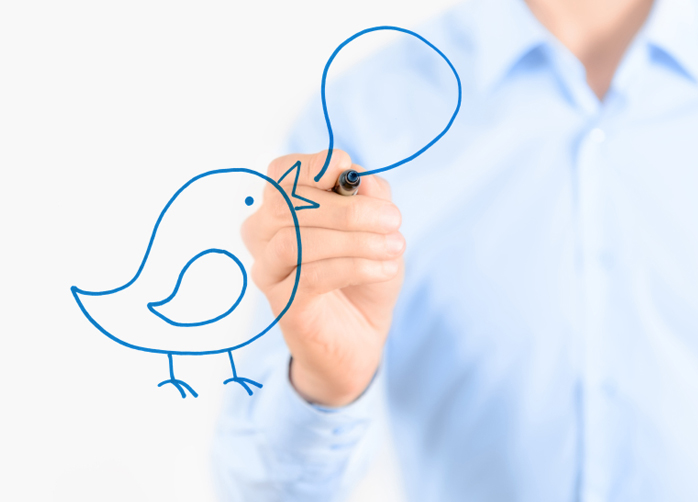 1. Define Your Goals
Set goals and objectives for your social media campaign that are achievable. Your goals should be measurable and you need to stick to them. Make sure they are challenging but not intimidating and hash out a plan that will carry your project for a full year. Consider the following:
How much new traffic do you need to generate for social media and for your website?
What message or messages do you wish to send your clients over the coming year?
How can you build your brand and increase conversions over the course of the next twelve months?
Remember, it isn't as much about "likes" as it is just being engaging. Try not to focus too much attention on numbers alone. Tracking all your analytics and metrics; that is where you will see the real picture.
2. Know Who Your Audience Is
Knowing the type of person or people you wish to attract to your business will allow you create more targeted content for your social media pages. Come up with a detailed avatar of who it is you are attempting to reach, then figure out the best way to reach them. What engages them? What or who is it that influences their buying habits? What is the best way to engage them on social media? Ask yourself which social media outlet they are most likely to use. If your ideal avatar is most likely to follow you on Pintrest, you shouldn't be expending too much energy on Facebook or Twitter. Play to your strengths.
3. Stay Focused on Specific Topics
You should be targeting three to five topics in your social media content at most. In fact, fewer is better). Center all your social media content on the "hot button" issues that you define as most relevant to your brand and your ideal avatar. These should take the form of news and information interwoven with a carefully executed schedule of sales and promotions.
4. Provide Meaningful Content
Your content needs to address customer needs and it needs to anticipate their questions. Experiment with various approaches until you land on something that converts well. Always be certain to use images in your posts. Visuals are the best way to gain people's attention and get them to interact with your content on social media.
5. Manage Your Time Effectively
Don't spend an inordinate amount of time on social media. It is easy to lose track of time when using social media whether you are producing the content or consuming it. You need a good plan in place for approaching social media and you need to decide ahead of time how much time you intend to spend on it. When you have that ironed out, stick to your strategy.
You may also be interested in: