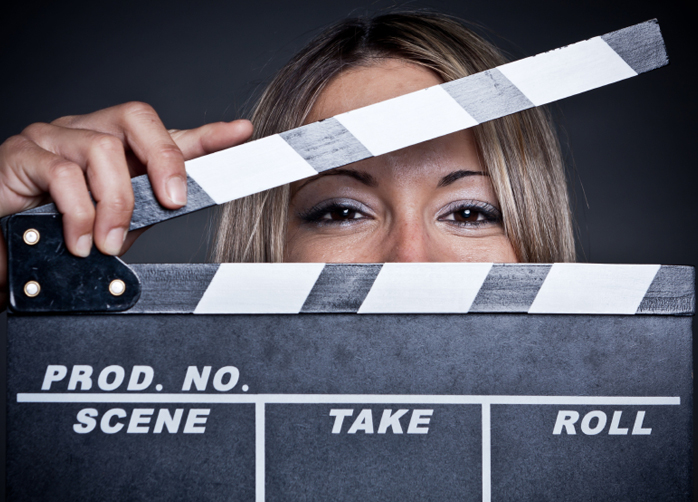 If you own an online store, it is important to always look for new ways to tweak and adjust your website in order to optimise your conversion rate.  The problem is that this process can be very time intensive, requiring a lot of analysis and testing in order for you to identify what works and what doesn't: It requires a lot of dedication and effective management skills in order to set the time aside for site improvements, but if you bite the bullet and go for it, the rewards can make it all worthwhile.
If you have managed to claw back enough time to optimise your site, you might think you have tried every trick in the book – and find it difficult to know where to start, but sometimes, the most effective ways to achieve greater success with your online store could be hiding right under your nose…
Let's take a look at one oft-neglected resource which is easy and affordable to implement, with great potential to boost your conversions…
One word: 'Video'.
In order to give your customers the best possible feel for your products or services – short of them actually physically sampling them – video can be a remarkably powerful tool.
It's simple really, whether you request permission to use slick demonstration videos direct from the product manufacturers, or decide to make your own videos, there really is no excuse to refrain from including videos to go with your products or services.
With open source video-editing software, affordable camera and lighting equipment and free video hosting websites, it has never been cheaper – or easier, to make and embed videos.
To illustrate just how video could be used to sell your products, consider these three examples:
A technical waterproof jacket: A demonstration of a model wearing the article of clothing, highlighting all of its pockets, zips and special features – and perhaps wearing it in-situ, in a rugged outdoor environment, will give much more of a feel for how the product will look and perform in the real world, than a bunch of lifeless product shots set against a matted background.
A fine bottle of wine: A product review style video could help to add a human touch to an otherwise generic-sounding textual description: Video an expert tasting the wine and telling the audience their opinion: Add in shots of the vineyard that the wine was produced in, or a montage of attractive images with some atmospheric music – and a narration about the producer or history of the wine region – and you'll instantly elevate a simple bottle of wine to a much more intriguing potential purchase.
A fitness tracking app: If you offer a service or digital product via your website, videos demonstrating how it can fit in your users' lives can be extremely helpful: A show-reel with actors using the app, close-ups of the interface and clear, concise narration, thrown together with some sound bites of customer testimonials can really help to make a strong impact and compelling case for the user to consider the app as their next purchase.
Whilst these examples might be far removed from what your business specialises in, think about the kind of videos which could compliment your products/services and show them in the best possible light.
You don't need a big budget to make effective videos
Sometimes a simple, personal product review or demonstration clip can be far better than a slick, over-produced promotional video: The key is in showcasing the product or service in a manner which is informative, entertaining and to-the-point: Video is just there to enhance your site, not to replace valuable text descriptions and clear images – but if done well, it can really make a big impact on your bottom line.
You may also be interested in: