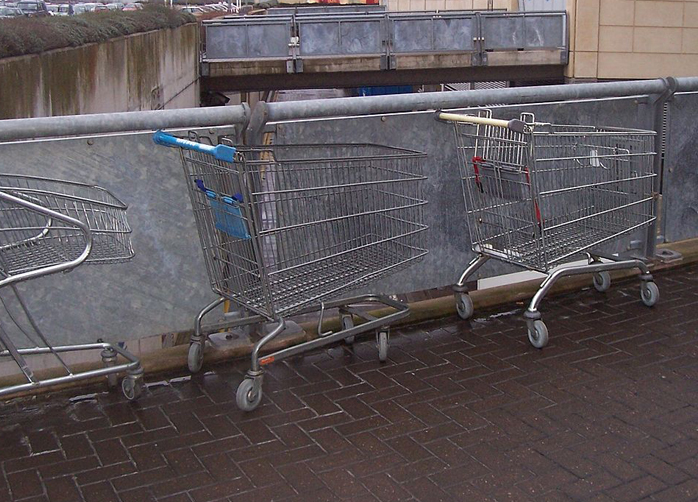 Picture this scenario…
You roll into a supermarket, browse a few aisles, stuff your shopping cart full of products: Then head over the checkout. As soon as the cashier is ready to serve you, you abruptly let go of the cart and abandon it, before swiftly walking out of the store without so much as a word.
Chances are this is something that you are unlikely to have ever done in a physical shop: But just think about how many times you've done something similar when shopping online…
Cart abandonment: A problem that can never be fully eliminated
If you own an online store, cart abandonment is a big issue which can prove to be really annoying: It's as if you had all of those sales in your grasp – only to have them snatched away at the last moment.
In order to combat this common issue, you need to look at your website through the eyes of your visitors and avoid making the mistake of taking cart abandonments personally…
Site visitors abandon their carts all of the time, for a huge number of reasons: Maybe their net connection dropped, perhaps they had to go to take something out of the oven, or maybe they got distracted by a notification in one of their other tabs: Sometimes, abandonment has nothing to do with how effective your site is, so forget about eliminating it altogether; Instead, focus on the cart abandonments that you can do something about.
Let's take a look at three things you should be looking at to address cart abandonment:
Rethink your checkout process
The checkout is where all of the real action happens in your online store: It is where site visitors that 'talk the talk' can prove whether or not they'll 'walk the walk' and actually become paying customers.
Go through your checkout process with a fine-tooth comb: Run analytics on it to identify which stage of the process the visitors are leaving at, if possible.  Make adjustments to streamline the checkout and reduce the amount of steps that your potential customers will have to go through to place their order.  Make sure to offer the option of a guest checkout. Test each of your adjustments thoroughly and analyse the data to see which changes make the most positive impacts.
In time – and with perseverance, you can expect to see improvements to your conversion rate, provided that you can identify and resolve obstacles that stand in the way between converting your visitors into customers.
Don't neglect mobile users
Speed, ease of use and overall efficiency is always important in an ecommerce store, but when your users are not sitting in front of a desktop PC or laptop, it is even more vital to offer them a slick shopping and checkout experience that can be completed rapidly. Your mobile site visitors are far more likely to leave your site if it is not fully responsive, if it is difficult to use, or simply takes too long to load.  They are also much more likely to be strapped for time, as they may only be giving your store a quick check while they are out and about on the road: If you can make it as quick and easy as possible for your mobile users to make a purchase, you can make a big impact on your overall conversion rate.
Remember – and respect your existing customers to encourage repeat business
If someone has already bought from your website, it is important to take good care of them when they return: After all, these people are much more likely to actually buy from you again, compared with fresh visitors.  Returning customers should be treated as VIPs: Make sure to keep them informed about your new products, latest offers and promotions if possible.  Give them the option to experience a faster checkout process by offering to store their details – and always treat their privacy with respect.  Make sure to play by the rules and only send promotional material or store some of their details to them if they opt-in to receive notification emails, etc.  This will demonstrate that you value and appreciate their business – and respect their rights.
You may also be interested in: