The old cliché: 'content is king' gets passed about in online marketing circles almost as much as 'form follows function' perpetuates itself within the design world.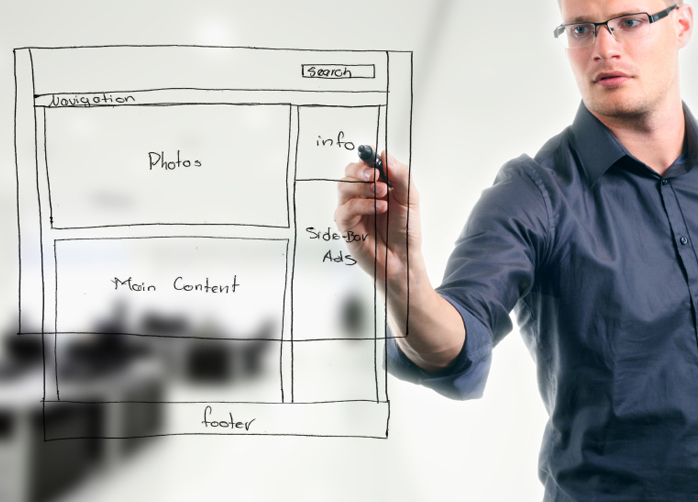 Whilst it is true that Google (and your users) will ultimately value and engage with high quality content, the way in which said content is presented is, in many ways, equally important.
In the past, Search Engine Optimisation (SEO) was all about content: It didn't really matter how a site looked, or even how easy it was to use, in the eyes of the early search engine algorithms – as long as the 'meat' was there, the results would follow.
Beauty might be more than skin deep: but skincare products still sell well
Simply producing great search engine results for selected key-phrases was just not enough: If a site looked like it was designed in the dark ages, or contained unfathomable navigation, no amount of great content would make anyone stick around, recommend or – importantly, engage with the site's main calls to action; in short, great content is only valuable if it is presented effectively – and if it can be easily accessed.
Ultimately, Google worked out some ingenious methods for determining:
How easy-to-use a site is
How effective a site's navigation is
Whether or not a site adheres to modern web design standards, including responsive design as a 'best practice'
With these key areas factored in to their algorithm, Google was now well on the path towards achieving their goal of returning ever more relevant, high quality results for each query that gets passed through their systems.
How Google judges the quality of a website
Google's ever-evolving algorithm is a complex and closely guarded secret, but that doesn't stop us from learning some details about how exactly the search engine giant is able to determine a quality score…
By mimicking human behaviour
After crunching some serious numbers, Google fed data which was harvested from thousands of human test subjects into its algorithm, with the goal of producing more 'human' results.  This variant of the algorithm (known as the first version of 'Panda') had a massive impact on the search engine results of many websites across the world, including a number of massive, household name sites.
By analysing bounce/conversion data
The boffins at Google realised that one of the best ways of judging just how well a website has been designed, or how usable a site is, is by looking at what people do – after – they have clicked on a specific search engine result.  If a person abandons the site and returns back to the search engine results page, it is likely to be a low quality result.  Over time, a picture can be built up about how effective a site is by monitoring stats like this.
By checking inbound links to the site
It sounds simple really: If a site is really good, more people will link to it.  The real trick is in determining the quality of each link – as well as how trustworthy it is. Over the years, Google's algorithm has become remarkably effective at knowing the difference between low-quality fakes and the genuine article.
What does all this mean when it comes to my website?
Of course, high-quality content is still a vital piece of the puzzle when it comes to appeasing Google's search engine algorithm: But these days, you need to be thinking about far more than just writing up oodles of great copy.  High quality design, effective navigation, an active presence across the social media networks and other elements need to come together in order to connect with your audience – and get your site noticed by the search engines.
You may also be interested in: