So hands up the Chrome users…. Yeah, I know, I was all about Firefox a while ago but I'll admit to using Chrome more and more. The speed, increasing number of extensions, the speed, the interface, and the speed are just some of the reasons why its siphoning more and more of my web time.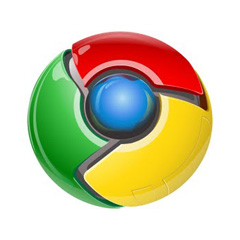 Reading the Chrome Blog today, it seems that Google themselves seem pretty happy with how their shiny browser is performing, with the userbase tripling from 40 million to 120 million just this year (bet that widespread advertising campaign might have helped). But they aren't donning their slippers and settling down for the holiday season, more improvements in the form of an overhauled 'V8' javascript engine and inclusion of Google Instant's insto-result-style search functionality are also in the post. Things seem to be gathering pace rather than slowwing off.
Chrome Web Store Announced
Also announced is the Chrome Web Store – your one-stop-shop for Chrome aps. Although currently for the US only, its already brimmed with developer-created goodies, can't wait to see what the future brings….
Chrome OS Preliminary Launch
Perhaps unsurprisingly the future is bringing Chrome OS. The much talked about and highly anticipated new operating system from the search goliaths in Mountain View. Though this isn't a full launch, Google are looking for people to sign up (again, just the US at the moment) for a pilot program and provide feedback. Want to join? They say they are looking for 'qualified users', developers, schools and businesses. Head on over to the Chrome Notebook Site.
More information can be found on the Google Chrome Blog.
You may also be interested in: