In a recent post on the Webmaster Central Blog, Google have brought to our attention a new warning which will be appearing in search results about sites which may have been compromised. The idea is that when you see a site with this notification below it you have advanced warning that this page may have been compromised and you should think twice before visiting it.
Here is the example provided on the Webmaster Central Blog: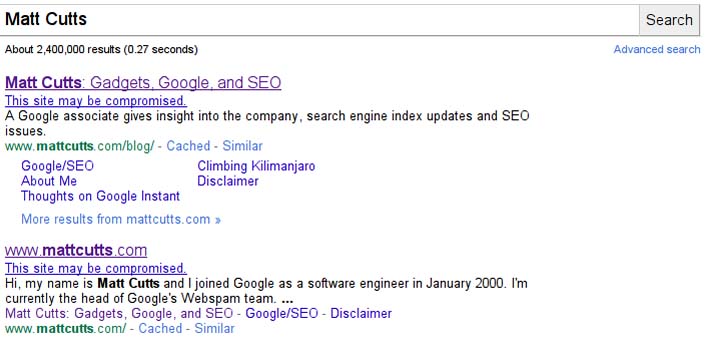 Clicking the 'this site may be compromised' link takes you to a 'suspicious results' information page. Google explains that they will be using a range of automated detection techniques to check sites for problems and will add this link if they find anything. They will also notify the sites a webmaster so they can rectify the issue quickly.
As yet this notification does not appear in UK search results.
How do you feel about Google having the power to effectively tar and feather your site? Will this help to weed out dodgy sites quicker?
You may also be interested in: