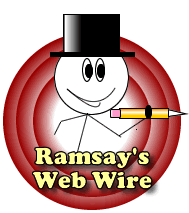 It seems that for the last fortnight we've been awash in a sea of Google. Last week the blog was dominated like Zed's chum by Google's tips and tricks for the SEO minded. This week Google are still flexing their search engine muscles, but this time they want to help out business owners.
One really handy little feature for businesses online is the Google Places listing. They're free, easy to setup and can give your business some great geo-targeted attention whether you have a website or not. So why don't more businesses take advantage of this dandy little feature? Number 1 answer: they don't know about it.
Well Google are looking to fix this faster than Italians fix football games by making some sweeping additions and changes that will help businesses get even greater attention through online listings. The new format for places listings will make them more predominant in search results. They're also offering a simplified version of sponsored links called Google Boost which although not available in the UK yet will offer an easier platform for businesses to get into paid online advertising if they feel they're not quite ready for AdWords yet.
As a final bonus for all these lucky businesses, Google have taken up the request of many and will soon be going from street car photography to indoor snappery as they get set to start taking fancy photos for businesses to put within their listings from the inside. So get ready for covert Google operatives taking photos in shops and pubs while sneakily listening into customers conversations.
Additionally this week Google decided to donate $5 million to digital journalism, add Android and iPhone search options to mobile search pages as well as a new chart editor feature to Google Docs. Phew… did I miss anything out?
Actually yeah. Like a terminator on Ritalin there's simply no stopping Google, and in a gracious act, Google are offering to review your website and give advice on how to improve its search engine optimisation, as long as you are non-profit.
On a final note this week we actually escape the clutches of Google momentarily to bounce into the world of Facebook. Or should I say Facebookski?
…No probably not. Either way, Facebook it seems are branching out into Russian search results. The most popular Russian search engine Yandex is now set to integrate Facebook information with their site much in the same way as Google or Bing. It seems Russians have taken to Facebook as well as they did furry hats and Rocky when he beat Ivan Drago.
You may also be interested in: