Are Your Links on the Up and Up?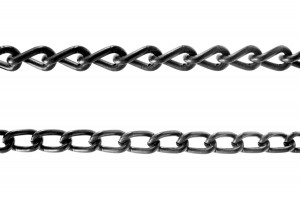 Developing a strong website can be a long and arduous process. While this can be frustrating to many webmasters, site managers and ecommerce site owners, it is simply a fact that in order to succeed on-line you will have to promote and develop your business much link any brick and mortar company. The difference here is of course that the methods of marketing and promoting are far removed from those off the web.
Applying effective SEO (or Search Engine Optimisation) standards to your website is paramount to success. Your sites rank will hinge heavily on your relevance to a specific search term and the unique quality of your content. There are many onsite features that will affect this. However, there are also a variety of offsite features that will have a critical effect. None more so than your link profile.
Here we look at 5 key factors that will assist or inhibit your sites ability to rank for your relevant keyphrases.
1. Total links
A pretty straight forward measure of your sites value, the more links you have the better your site will rank. Right? Well… there is always a little more to it than that when it comes to facing up to Google's ranking algorithm. While in general more links (comparable to more votes) will give the impression that your site is popular and off value, the structure, formation and sources of these links will play a vital part.
So while it is critical that your site gets more links over time, the sources of these links will play a vital part. Are they from industry relevant sites? Are they of a natural formation? When considering YOUR votes, Google is not going to be operating an anonymous ballot.
2. Anchor Text
For years, anchor text has been the corner stone of SEO as individuals and companies strive to create backlinks with the right keyword anchor text, resulting in a larger link profile mostly made up of the same rotation of only a few different keyphrases. The end result being that the search engines would see you as the definitive source for these terms due to the fine-tuned nature of your inbound links. It stands to reason that being so specific would ensure that you are a highly valuable resource for these terms.
However, such a fine-tuned link profile can actually work unfavourably for your website. Google is regularly updating and tweaking it's algorithm to ensure the best listings and a variety of updates have seen this unnatural form of linking take a serious hit.
If you were to look at the top ranking sites for a variety of keyphrases you would probably start to see a pattern develop whereby the highest ranking sites are providing a far more diverse system of backlinks with a larger amount of focus on less tailored anchor text such as their brand name, URL and even terms like 'click here'.
The fact is that this is a far more natural link profile and Google will boost it accordingly. When someone naturally links to your site they will more often than not copy the URL or just write 'click here'. It is far less likely that they would put 'cheap SEO services'. Google have been fine-tuning their algorithm to better differentiate between a natural and an unnatural link profile and it is showing.
3. Followed vs. No Followed
If a followed link is like a vote, a no followed link is like an opinion. It won't pass any strength directly to your site but it might garner it a little more attention.
Generally you will find that if a site is not passing strength (via a 'no-follow' tag) it is generally due to the fact that the link is to an associate site or a paid advert. This is done so that sites cannot simply buy their way to online success in rankings and as such if there are any links that are clearly paid ads that are followed links the sites could both be penalised as a result. Elsewhere you might simply find that the site owner is careful about where they are passing strength to.
In any case, the links to your site that will really feed your site strength and keyphrase ranking potential are those that are followed. Natural followed links will generally appear in the main content of a blog post or the text of a sites main body. These are more highly regarded than links from a sites navigation or footer as these kinds of links suggest a business association between the two sites and not a natural vote from one to the other.
4. Linking Root Domains
Another critical but often understated factor in judging your backlink profile is your number of linking root domains. Above we discussed how simply having a large volume of links will not guarantee rankings and this is one element of this that will have a definite effect. For all intents and purposes you will want a larger amount of linking root domains.
Take for example a site that has 1000 backlinks but only 4 linking root domains. This would then suggest that each of these sites are linking to your site a large amount of times each. Either that or 3 are linking once and one is linking 997 times. In either case this would suggest to the search engine that your site simply has a strong association with one or all of these sites and that generally no other sites want to link to yours.
As such the search engines will see this aspect of your sites link profile and offer more respect to a site with 100 links all from different linking root domains.
5. Linking C Blocks
Carrying on from where linking root domains left off, linking C Blocks effectively fall foul of the same potential problems. C Blocks are groups of domains with an administrative relationship between them based on their IP. As such, linking domains residing on the same C Block often indicates websites that have the same owner.
While not quite the same as copious links from the same site, a link profile that is heavily dependent on one C Block will be looked upon sceptically by search engines.
Link and Let Link
So, effectively what we see here is that Google and other search engines are always looking for unnatural discrepancies in your link profile, whether that is the rate at which you build links or the range of anchor text throughout.
What the search engines really want to see is a natural link profile that isn't clearly SEO'd to breaking point. That's not to say that you can't or shouldn't employ SEO as part of your on-line strategy. First and foremost there are a multitude of other onsite and offsite factors that can be fine-tuned and enhanced to put you in the best possible position to rank naturally.
As for your link profile, there is no harm in being proactive about this as long as you're doing it in the right way. Offer guest posts to other sites, find citation websites or even ask an online reviewer to check out and write-up about one of your products.
You may also be interested in: