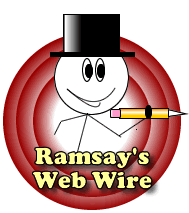 Remember, remember the 5th of November. That's what they say, and few are likely to forget as thousands up and down the country stock up on firewood, sparkly explosives and effigies of what some would call a terrorist in preparation for Bonfire Night. So why don't we celebrate by burning other terrorist effigies? How about a Bin Laden on top of a fire or Al-Megrahi or perhaps Kerry Katona? I understand Katona doesn't have the same credentials as the others… but still.
This week we get off with a bang as Google ask if you'd like to increase your websites page speed by 50%. So unless your website's a masterpiece of design faster than Usain Bolt squirts then you'll probably find this website speed boost worth a look. Basically, for those running an Apache server, Google have made it really easy with a module that can be applied direct to the server. Simple as that.
Also from Google this week, the monster search engine decided to unleash a selection of new or expanded API's for the Google API Console. What does this mean? Well by accessing your Google account you can access these API's which include Custom Search and Translate amongst others. All of which you can apply to your site. In no time at all you can create a unique search engine for your site or allow users to translate your site instantly.
And as a final nod to the Search Engine of choice, Google Analytics will soon be pumping out new Analytics features to help you keep track of your site's major contributors to traffic, and will provide you with instant alerts about traffic changes (hopefully not drops) even on your phone.
On a final note this week we look at scandal on Facebook! (See the bottom of the article). That's right, a bit of controversy as Facebook goes up against its former developers for selling user ID's to data broker Rapleaf, proving once again that Facebook is as safe as asking Josef Fritzl to watch your kids.
This all prompts us to ask the question: Would you still use Facebook if there was a viable alternative for social interaction? Well now there is! It's called outside. It's open-source, free to use and has been running since the dawn of time. It also comes with its own version of Farmville called Yorkshire. Enjoy!
You may also be interested in: